A few weeks ago, Mike and I were on a walk and I saw a perfectly straight, twelve inch long stick on the ground.
"It's a wand! I should be Hermione for Halloween!" I proclaimed. But I dropped it back on the ground, thinking it was a bit too early to go wand-hunting. Surely I'd find another in a few weeks. We continued our walk, and I continued chattering away about what a perfect wand I'd found. And maybe I shouldn't have dropped it. I mean, perfectly straight sticks don't just grow on trees, you know!
Mike finally interrupted me, "Do you want me to go back and get it?"
I smiled and he ran back and got it for me.
Yes, we are 17-year-olds.
And yes, I was totally Hermione-Granger –slash-Hogwarts-Student (from Harry Potter, duh.) for Halloween: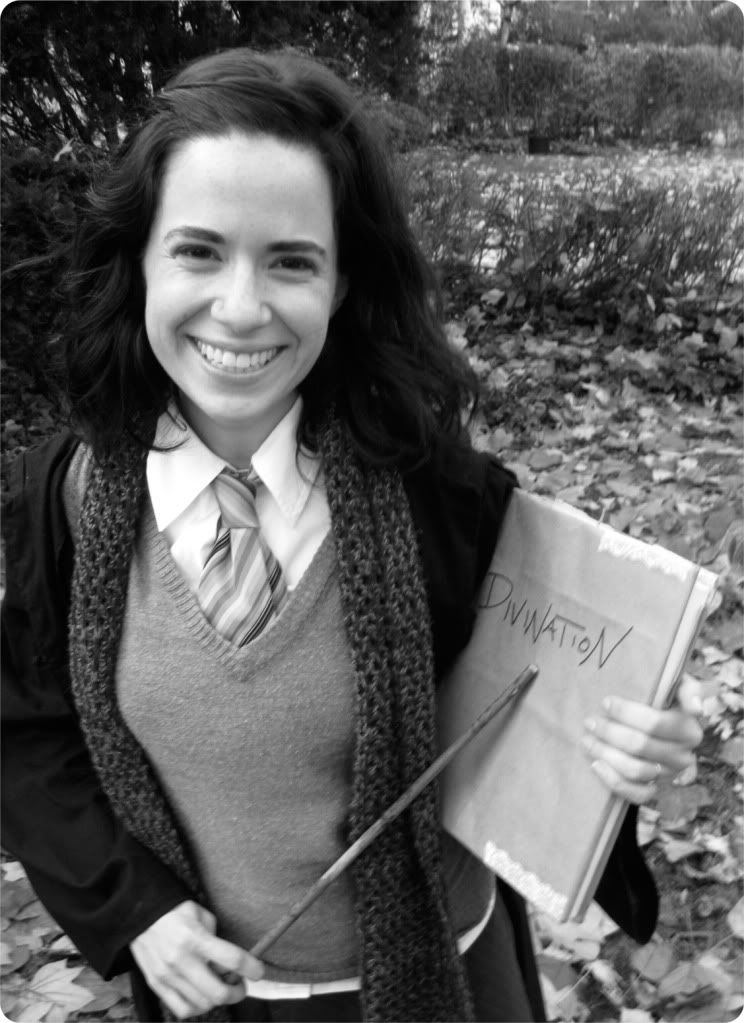 I dressed up for school on Friday and ran a few errands before work – Dunkin' Donuts, a grocery store, and Starbucks. I got the range of reactions – from "Are you, like, a hair dresser?" to "Hermione!" to getting spit on to
nothing.
Which was probably worse than getting spit on, because, seriously – I am wearing a freakin' gown, people.
The girls loved it, though, and were stopping by my office all day because they heard I looked "just like Hermione!" Halloween WIN.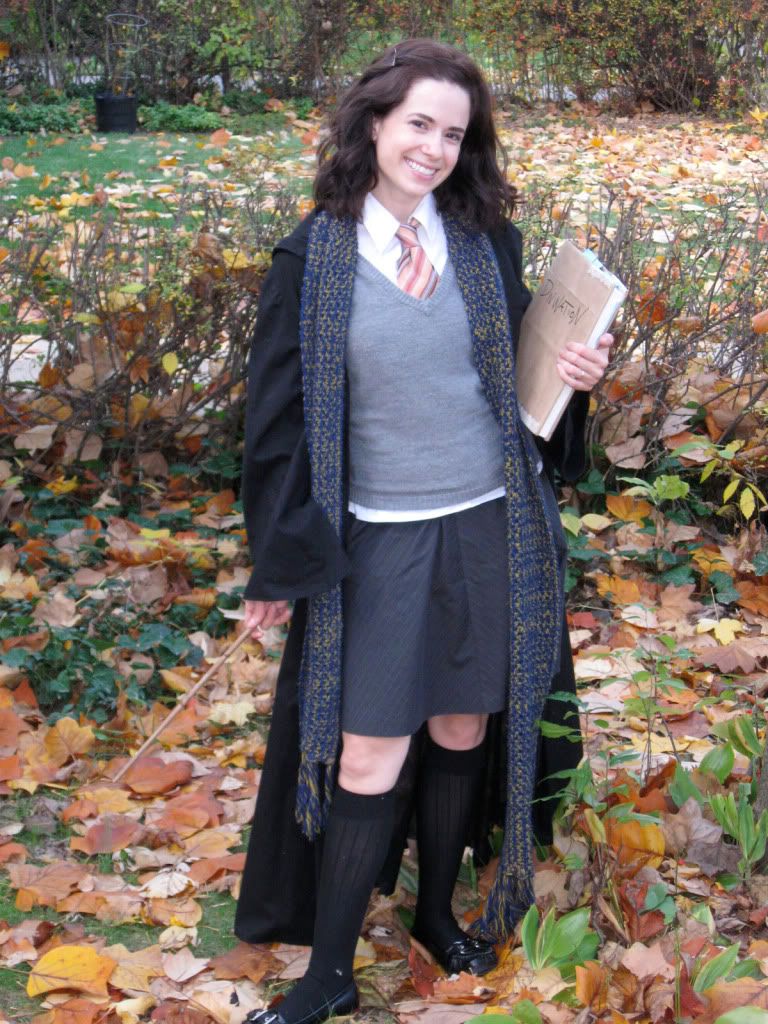 Halloween itself was spent with my family – parents, brother, sister, Mike, Korean exchange student, and my brother's friend watching a ridiculous scary movie from the 80s – The Fog. That is, ridiculous AND scary, not ridiculously scary. The kind of movie where you scream and hold your sister's hand, and then laugh at how silly the movie is. Perfect for an overactive imagination like myself. Mass amounts of candy and pumpkin-flavored goods were also consumed – making it a Halloween DOUBLE WIN.

. . . . . . . . . . . . . . . . . . . . . . . . . . . . . .
Don't forget to enter my Starbucks giveaway! (It's a contest for me, too - so not only will you get FREE coffee, but you'll make me happy. Thanks!)